A Secure Double Bass Stand
Sharing Plans for a Double Bass Stand:
This is a Bass stand I built to hold the five-string double bass pictured below it: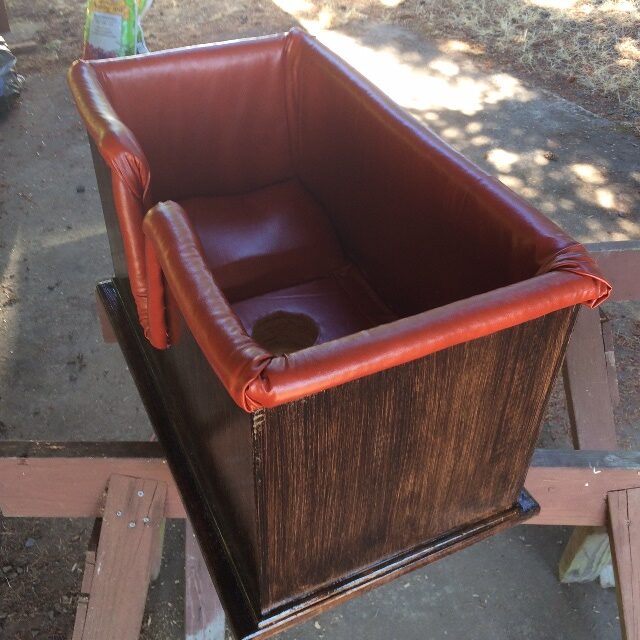 The bass is a 5/8-3/4 hybrid five-string double bass with a removable neck for safe travelling. It is a prototype, in that it is my own design, and there are cosmetic things I might do differently in future iterations, but it plays well, and sounds good. You can see the set-up procedure here.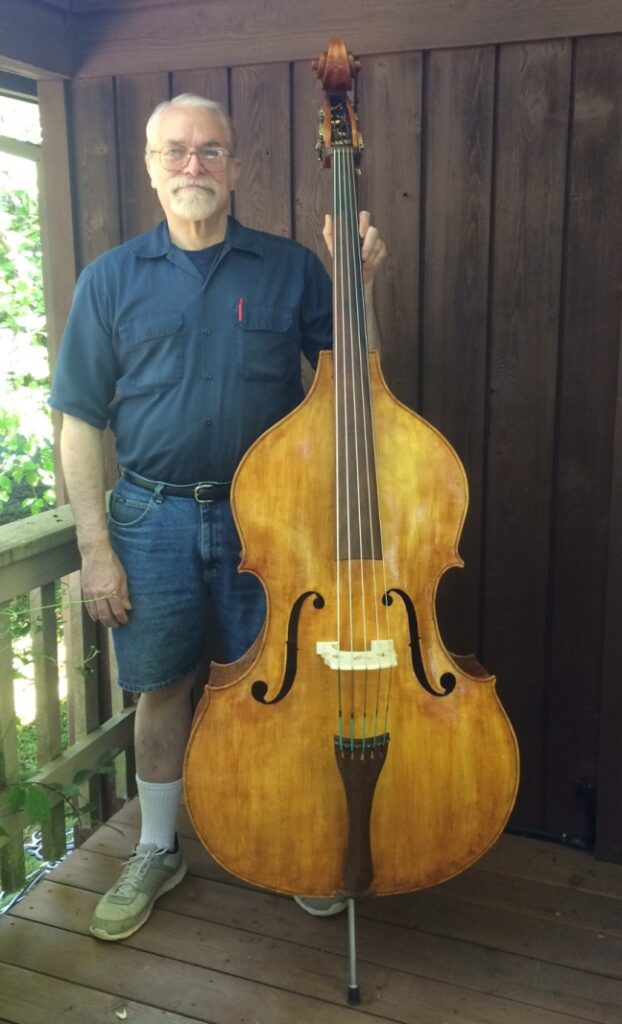 For the Do-It-Yourselfer:
It eventually occurred to me that others may desire to build themselves a similar stand. They are a lot of work, and I cannot build them commercially, but if you want to build your own, have at it! Here are the plans I drew for my stand:
The Bass stand can be of any material such as plywood, OSB, etc., but, it must include padding, and a weighted mass of some sort in the thick base, to provide stability.
The 4" diameter center hole provides space for a retracted endpin. The slot in the front allows for the tailpiece. 1-1/2" radius in slot vertices, three places, or whatever you choose.
I used 4" of Particle board (MDF) for the weight in the bottom. The hardwood frame at the base was just for looks, as opposed to plywood. For all the panels, I used baltic birch plywood (again, for looks.)
I stained and finished the wood, and then installed the padding (commercially available carpet padding) and vinyl uphostery. If you look closely at the photo of the stand, you can see that there are thick "pillows" under each lower bout, to give further clearance for (possibly more bulky) end-pin assemblies, but if your endpin is all the way retracted, there should be enough clearance anyway. You can make modifications to fit your particular instrument.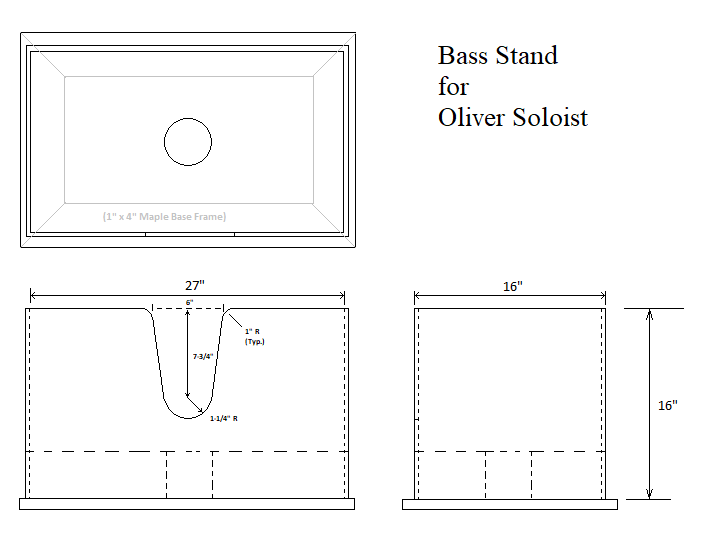 Materials:
Base Frame 1 x 4 Hardwood (18" x 30")
Sides    ½" x 15" x 16"  (2 pc.)
Front    ½" x 16" x 28"  (1 pc. with cutout)
Back    ½" x 16" x 28"  (1 pc.)
4" of heavy material for weight in bottom.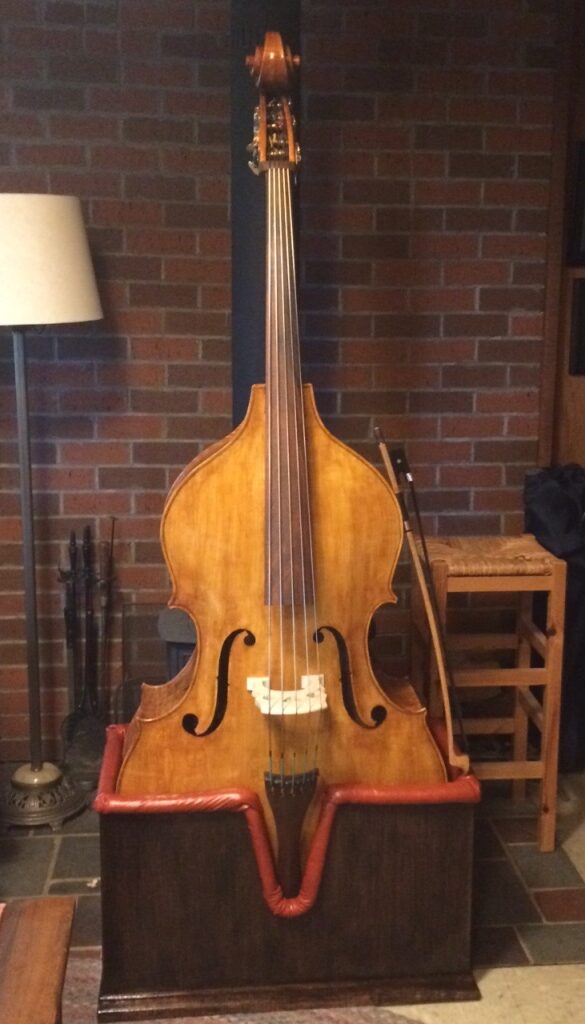 Thanks for looking: I hope you find the plans helpful.
Please follow and like us: